What Is Behavior Imaging?
Behavior Imaging refers to the capture, analysis, and secure review of a person's behavior information via video and other digital electronic means. Using special technology, behavior information can be collected on video as 'behavior specimens' from a person's natural environment such as their home or classroom or in a clinical setting. When warranted, these 'behavioral specimens' can be securely shared between the patient, their caregivers, and/or their providers, independent of geographic location. Fundamentally, Behavior Imaging technology must conform to meet the security, privacy, and control requirements associated with the healthcare industry.
Behavior Imaging has been demonstrated to improve diagnostic assessment, compliance to treatment, staff supervision and training, and other health and education applications.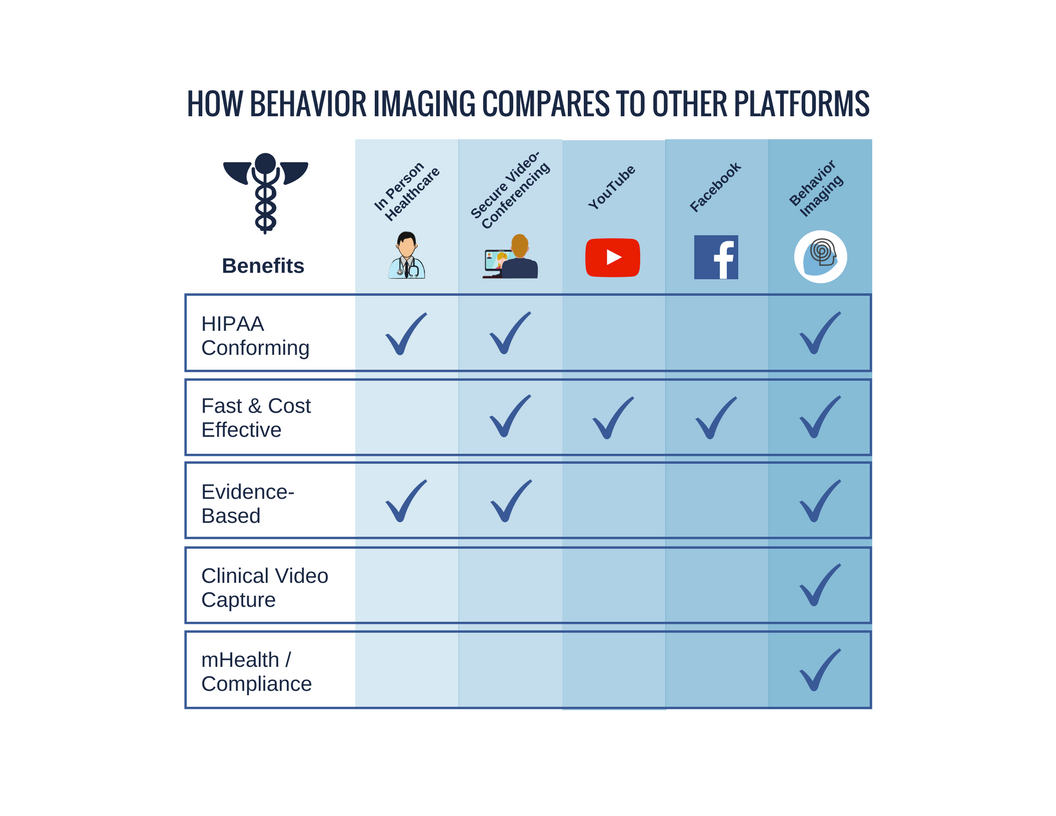 1
must comply with the Rules' requirements to protect the privacy and security of health information and must provide individuals with certain rights with respect to their health information
2
Cost-Effective, tech enable 'next-minute' way to reach another who is anywhere
3
Evidence-based to improve access for autism health visits cost-effectively
4
Enables clinically-guided video capture of health moments to improve clinical decision-making
5
Use of mHealth to Meet EHR adoption and Meaningful use