Behavior Connect™:
Behavior Connect is an online portal that enables health and education professionals and their organizations to remotely interact with clients, specialists and other staff members, while building a library of shareable assets and a continuous health record. The Behavior Connect platform provides  professionals with a unique set of tools that create a virtual expansion of the traditional portfolio and data management experience.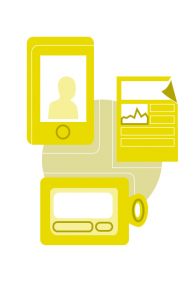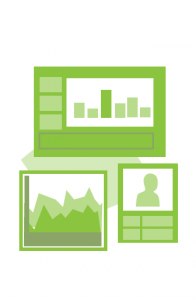 Functionality
Client Centric – Role and Permission based system
Manage & Track Students/Patients/Participants
Shared Digital Library
Users can upload video and other digital files
User can use Behavior Capture app to upload digital files easily
Organize files
View author, time and date where action occurred
Annotate videos
For training or second opinions
Assessment
Communication between users/clients
Functional Behavior Analysis
Digitize paper documents with integrated fax/scanning solution
Search Tools
Download and Print Reports (customized reports available)
Integrates with Excel and other tools for easy reporting
Benefits
Secure storage and easy access
Used to do Functional Behavior Analysis
Inter-site Reliability checks
Ease of centralized scoring/training and lower costs
More relevant information communicated
Better understanding of complex behaviors
More accurate assessments of behavioral trends and progress
More effective supervision and training in the field
Effective Professional Development
Capture evidence in a variety of settings
Use a huge array of different technologies

$5 web cams and a desktop
Built-in laptop web cams
Digital cameras and flip cams
Easy-to-use mobile apps…and more
Security
SSL (secure socket layer) encryption – a widely trusted encryption standard
All information resides on our secure servers where only our software can access it
Our employees are trained in our strict privacy practices
HIPAA-Compliant System Protections:
All data transmission uses 256-bit SSL encryption
Includes a time out feature that logs out users automatically after a defined period of inactivity
An audit table is maintained in the database to track access, modification and creation of personal, identifiable health information
The audit table captures the user ID of the patient whose data was accessed/modified/created, as well as the date, time, and IP address from where the user logged in
Even More Protections
Every record that is written to the database has a date/time stamp as well as the user who added/updated, which is shown on screen for easy reference
Personal, identifiable health information is not saved on the user's local desktop by the system
User ID's and Password Protections:
All users have a unique user ID and require a valid user ID and password to log in to the application.
Passwords are stored encrypted in the database and are not displayed anywhere in the system.
Password security rules enforce guidelines for strong passwords
Exceeding the maximum number of failed login attempts will lock the user account until the agency's IT administrator unlocks it.
Access Protections:
The site-designated administrator grants access privileges to a user based on the roles assigned to the user.
All login attempts – both successful and failed – are saved in the database with the user ID, IP address, and date/time of attempt and outcome.
An audit table is maintained in the database to track creation of the users and the modification of roles linked to users in the system.