Comments can be added to any file available for a user with permissions. All comments will be author and timestamped.
---
Adding a Comment
1. The user clicks on the Comment Tab in the file viewer.
2. This will open the Comment section.
– Previous comments will be in the top window.
3. Below is a text field for the user to add a new comment.
4. To save a comment the user must click the Save button on the bottom of the file viewer.
– All previous comments are not editable.
Please note:
To remove all comments from the file see the Copy File article.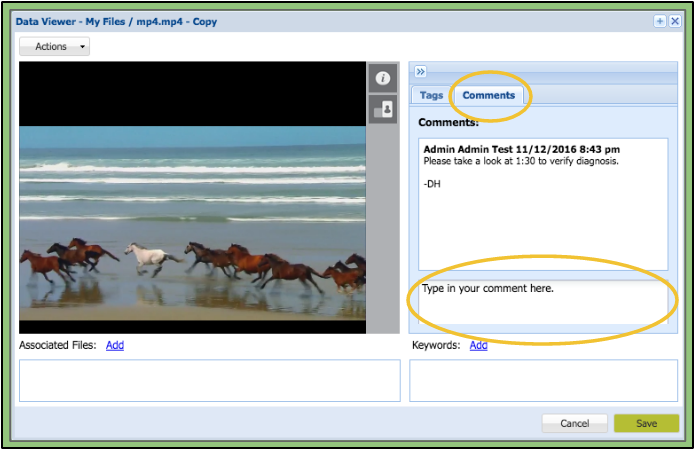 ---

Deleting a Comment
When creating a copy of the file, the user will have an opportunity to remove all comments on the file.
https://behaviorimaging.com/wp-content/uploads/2016/11/Screenshot-2017-02-14-at-10.38.21-PM.png
161
164
willoberleitner
http://behaviorimaging.com/wp-content/uploads/2014/03/BehaviorImaging_r_406x1651.png
willoberleitner
2016-11-11 07:48:51
2017-02-15 05:35:11
Comments Feature