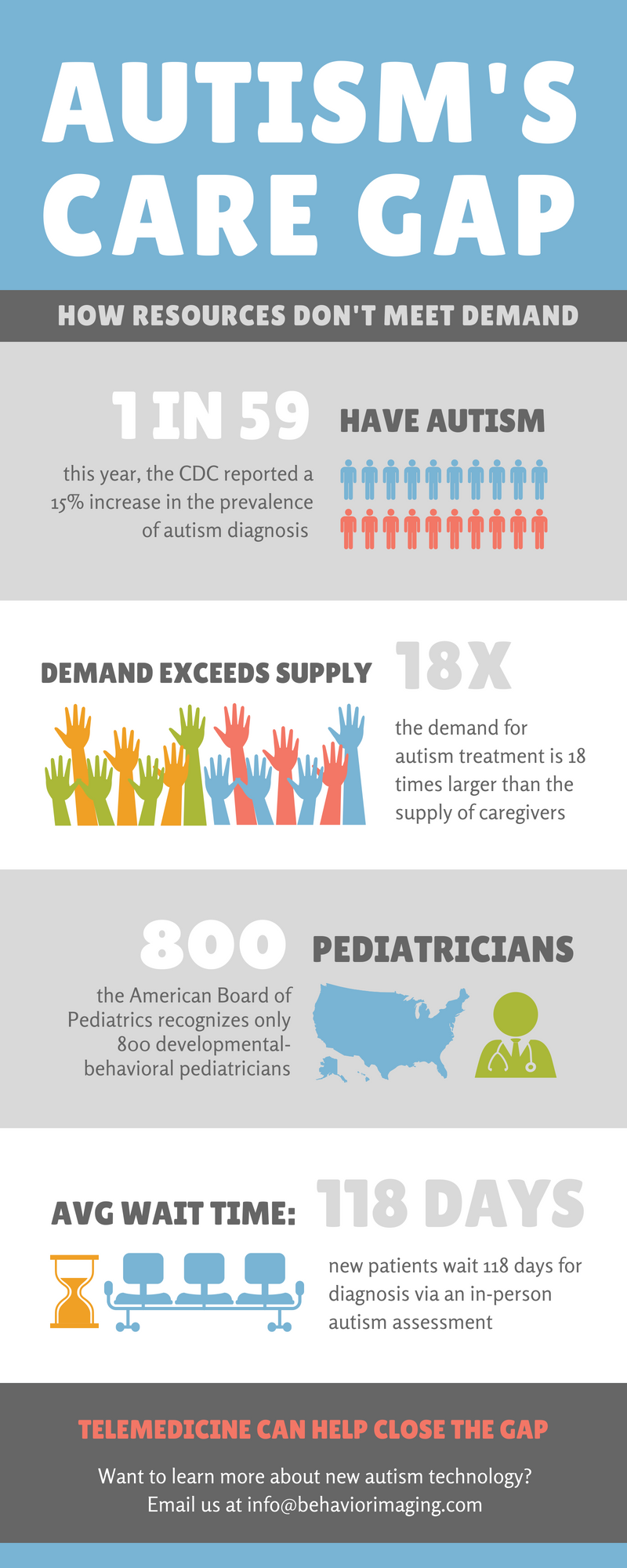 Raising a child with autism comes with enough challenges as it is. Having access to care shouldn't be one of them. These numbers paint a grim picture for the state of autism care in America.
This year, the CDC reported a 15% increase in the prevalence of autism diagnosis from 1 in 68 to 1 in 59 children.
The demand for autism treatment 18 times larger than the available supply of caregivers.
The American Board of Pediatrics recognized only 800 board-certified Developmental-Behavioral pediatricians at the end of 2016. That's out of 118,200 pediatricians nationwide.
Recent research conducted by Behavior Imaging found that the average total time associated with obtaining an ASD assessment in person was 118 days.
Learn more about the autism care gap and how telehealth technology can help bridge it here.
https://behaviorimaging.com/wp-content/uploads/2018/08/BI-Autism-Care-Gap-FB.png
788
940
Intern Behavior Imaging
http://behaviorimaging.com/wp-content/uploads/2014/03/BehaviorImaging_r_406x1651.png
Intern Behavior Imaging
2018-08-05 15:57:36
2018-08-30 00:43:57
INFOGRAPHIC: Autism's Care Gap