Symptoms –
You open NODA™ and tap on one of the categories. You press "REC" and the video starts recording. When you are ready to stop recording, you can't find a button to stop the video and the video won't stop itself.
What's Wrong

 –
When you first the NODA™ application, a pop-up box will come up, saying that NODA™ would like to access your microphone.
In order for NODA™ to be able to record your videos correctly, the application needs to access the microphone. If you said no, you may run into a problem where the video is not able to stop recording. If NODA™ is working correctly, there should be a red "STOP" button in place of the "REC" button. If your "REC" button turns a light red when recording, still says "REC," and will not stop recording when pressed, this means NODA™ has no accessibility to your microphone.
How to Fix This Problem –
From your main menu, go to the "Settings" app for your Apple product.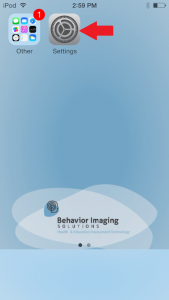 Scroll down until you see the word "Privacy." Tap on it.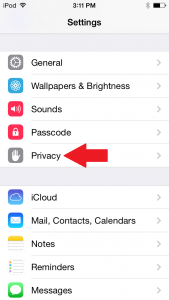 Scroll down until you see the word "Microphone." Tap on this.
Scroll down the list of applications until you see NODA™.
Button across from it will be gray.
Tap on the button, making it green.
Exit out of your "Settings."
Go to the NODA™ application.
Try recording a video.
"REC" button should now turn to a "STOP" button.
http://behaviorimaging.com/wp-content/uploads/2014/03/BehaviorImaging_r_406x1651.png
0
0
willoberleitner
http://behaviorimaging.com/wp-content/uploads/2014/03/BehaviorImaging_r_406x1651.png
willoberleitner
2014-03-03 04:28:25
2014-06-11 21:47:48
My Video Won't Stop Recording